Dumpster Pad Cleaning For Well-Kept Businesses In Mt. Pleasant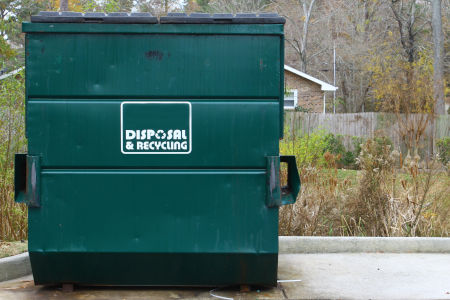 Dumpster pad cleaning is a vital service for Mt. Pleasant businesses looking to maintain cleanliness, hygiene, and a positive image in their commercial spaces. These concrete or asphalt pads house dumpsters used for waste disposal, and over time, they can become breeding grounds for pests, emit unpleasant odors, and accumulate unsightly grime. This is where our dumpster pad cleaning package steps in to address these issues comprehensively.
Get A Pest-Free Dumpster Area With Expert Dumpster Sanitation
One of the primary benefits of dumpster pad cleaning is the elimination of pests. Dumpsters and their surrounding areas often attract rodents, insects, and other unwanted critters searching for food scraps. These pests not only pose health hazards but can also damage property and compromise the safety of employees and customers. Our pressure washing for Mt. Pleasant dumpsters involves special techniques, high-powered hot water, and specialized detergents to thoroughly remove residues and contaminants, effectively deterring pests from returning.
Other Dumpster Pad Cleaning Benefits
Dumpster pad cleaning contributes to odor control. As trash accumulates in the dumpster, it can release foul odors that permeate the surroundings, creating an unpleasant atmosphere for everyone nearby. Pressure washing and sanitizing the pad can eliminate these odors, ensuring a more pleasant environment for employees, customers, and neighboring businesses.
Aesthetically, regular dumpster pad cleaning, like graffiti removal, enhances the overall appearance of a commercial property. Clean, well-maintained dumpster areas convey professionalism and responsibility, leaving a positive impression on customers and passersby. Additionally, this upkeep can help prevent costly fines and violations that local authorities may impose for neglecting sanitation standards.
Environmental responsibility is another critical aspect of dumpster pad cleaning. Reputable cleaning services often employ eco-friendly cleaning agents and follow best practices to minimize their ecological impact. This commitment to sustainability aligns with modern businesses' values and demonstrates a commitment to both cleanliness and environmental consciousness.
---
Frequently Asked Dumpster Pad Cleaning Questions
Investing in professional dumpster pad cleaning is crucial for several reasons. Our expert services not only eliminate pests and prevent odors but also ensure the cleanliness and sanitation of your dumpster area. DIY efforts may lack the effectiveness and long-lasting results that our specialized pressure washing provides, putting your business's hygiene and reputation at risk.
Dumpster pad cleaning benefits your Mt. Pleasant business by maintaining a clean, pest-free, and odor-free environment. This reflects positively on your business, creating a more inviting atmosphere for customers and employees. Our professional pressure washing services ensure thorough cleaning and hygiene, which DIY methods may struggle to achieve, helping you uphold the image and standards of your business.
TIME TO WASH YOUR PROPERTY!
CONTACT OUR MT. PLEASANT PRESSURE WASHING EXPERTS TODAY FOR A FREE ESTIMATE!