Expert Storefront Washing For Businesses In Mt. Pleasant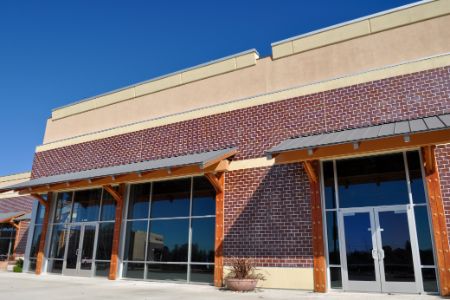 Elevate the appearance of your business with our expert storefront washing services in Mt. Pleasant. Lowcountry Soft Wash is your trusted partner for commercial facade cleaning that leaves your retail property looking fresh and inviting. Call us today at Lowcountry Soft Wash to schedule a service that will enhance your storefront's appeal.
Expert Storefront Washing For Businesses In Mt. Pleasant
When it comes to storefront washing in Mt. Pleasant, Lowcountry Soft Wash stands out as the go-to choice for businesses looking to maintain a clean and attractive facade. We understand the unique needs of commercial properties, and our storefront washing services are tailored to keep your retail space looking its best.
Our commitment to delivering exceptional pressure washing in Mt. Pleasant is driven by our desire to create a warm and inviting atmosphere for your valued customers and clients. By ensuring that your storefront is free from dirt, grime, and unsightly stains, we help create a welcoming ambiance that encourages foot traffic and enhances your business's visibility in the competitive commercial landscape of Mt. Pleasant.
Why Choose Our Storefront Washing?
Selecting our storefront washing services for your Mt. Pleasant business offers numerous advantages. Our team brings a wealth of experience and expertise in storefront washing, ensuring a tailored and effective cleaning process that addresses the specific needs of your property. We take a gentle yet highly effective approach, utilizing specialized cleaning agents and equipment to ensure a thorough cleaning without risking any damage to your property's exterior surfaces.
A clean and well-maintained storefront significantly enhances curb appeal, attracting more foot traffic and helping your business stand out in the competitive commercial landscape of Mt. Pleasant. This enhanced curb appeal can contribute to increased customer satisfaction, as a clean and inviting storefront reflects positively on your business, fostering loyalty and trust among your clientele.
---
Frequently Asked Storefront Washing Questions
While DIY or hiring a local handyman is an option, professional storefront washing offers several advantages. Our team has the expertise and equipment to ensure a thorough and safe cleaning process, including hard-to-reach areas. We use eco-friendly cleaning agents that are gentle on your property and the environment. Choosing professionals like us ensures superior results and saves you time and effort.
The frequency of storefront washing and other commercial building washing depends on factors like foot traffic, weather conditions, and the presence of stains or contaminants. In most cases, businesses benefit from quarterly or biannual storefront washing to maintain a consistently clean appearance. Our experts can provide tailored recommendations based on your specific needs.
TIME TO WASH YOUR PROPERTY!
CONTACT OUR MT. PLEASANT PRESSURE WASHING EXPERTS TODAY FOR A FREE ESTIMATE!