Graffiti Removal Removes Vandalism From Mt. Pleasant Businesses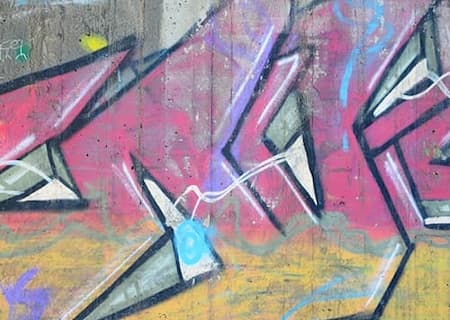 If you're a property owner in Mt. Pleasant dealing with graffiti woes, we're here to offer a solution: graffiti removal. Recognizing the unique challenges faced by businesses in this area, we've tailored our graffiti removal services to efficiently erase this visual blight from your premises. For expert pressure washing for Mt. Pleasant that will eliminate all signs of vandalism from your property, call on Lowcountry Soft Wash.
Swift and Thorough Spray Paint Cleanup
Our graffiti removal services offer a swift and thorough solution for spray paint cleanup on your Mt. Pleasant property. We understand the urgency and ensure your property is promptly restored to its original condition.
Our graffiti removal services in Mt. Pleasant stand out for their excellence and effectiveness. Armed with advanced equipment and eco-friendly cleaning agents, we deliver remarkable results. By choosing us, you're investing in the restoration and preservation of your property's visual appeal.
Safeguarding Your Property's Image
When it comes to graffiti removal, Mt. Pleasant businesses trust us as experts in the field. Our track record is a testament to our ability to swiftly and comprehensively eliminate graffiti, ensuring your property reflects positively on your business.
We're committed to providing the finest graffiti removal and building washing services in Mt. Pleasant, ensuring your property remains graffiti-free.
---
Frequently Asked Questions About Graffiti Removal
Choosing professional graffiti removal services over a DIY approach is essential for several reasons. Firstly, professionals possess the expertise and specialized equipment necessary to remove graffiti without causing harm to underlying surfaces, preserving the integrity of your property. Secondly, DIY methods may involve the use of harsh chemicals, which can pose environmental and health risks. Professionals employ eco-friendly and safe techniques for effective graffiti elimination. Lastly, prompt and thorough removal is crucial to deter vandals from targeting your property again, a level of efficiency that professionals can guarantee.
Professional graffiti removal services in Mt. Pleasant can potentially act as a deterrent against future vandalism. Our pressure washing in Mt. Pleasant not only removes existing graffiti but also sends a clear message that your property is actively maintained and monitored, making it less appealing as a target. Additionally, we can recommend anti-graffiti coatings that create a protective barrier, making it easier to remove future graffiti and discouraging vandals from leaving their mark. Our comprehensive approach addresses both current graffiti and the potential for future incidents.
TIME TO WASH YOUR PROPERTY!
CONTACT OUR MT. PLEASANT PRESSURE WASHING EXPERTS TODAY FOR A FREE ESTIMATE!