Patio Cleaning To Keep Mt. Pleasant Porches & Decks Looking Their Best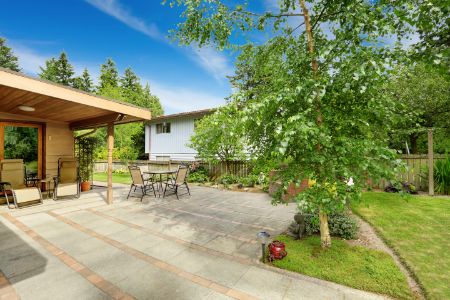 If you're looking for expert patio cleaning services in Mt. Pleasant, look no further than Lowcountry Soft Wash. We specialize in providing top-notch pressure washing for Mt. Pleasant residents, and our patio cleaning services are second to none. With our professional expertise and dedication to quality, we can transform your patio into a pristine, inviting space that you'll be proud to show off to friends and family.
Porch Pressure Washing Specialists
When it comes to patio cleaning, we understand the unique challenges that Mt. Pleasant homeowners face. The humid subtropical climate in this area can lead to the rapid growth of mold, mildew, algae, and other unsightly contaminants on your patio surfaces. Our team is well-versed in tackling these issues effectively, ensuring your patio remains a clean and enjoyable outdoor space.
At Lowcountry Soft Wash, we mention "patio cleaning" often because we know just how crucial it is for maintaining the beauty and functionality of your outdoor living areas. Whether you need patio cleaning as a standalone service or combined with other pressure washing for Mt. Pleasant homes, like pool deck cleaning, we've got you covered.
Our Patio Cleaning Services In Mt. Pleasant
Thorough Cleaning: Our patio cleaning process involves a deep and thorough cleaning of all surfaces, including removing dirt, grime, mold, mildew, algae, and stains.
Environmentally Friendly: We use eco-friendly cleaning agents that are safe for your family, pets, and landscaping.
Expertise: Our team has the knowledge and experience to adjust pressure levels and cleaning techniques to suit different patio materials, ensuring no damage occurs during the cleaning process.
---
Frequently Asked Patio Cleaning Questions
Patio cleaning is more than just surface-level cleaning. It involves specialized equipment, expertise, and eco-friendly cleaning agents to ensure a thorough and safe cleaning process. DIY or hiring a local handyman may not achieve the same level of cleanliness and may even risk damaging your patio surfaces. Lowcountry Soft Wash has the knowledge and experience to provide superior results while protecting your investment.
Yes, regular patio cleaning is essential for preserving the longevity of your outdoor surfaces. Mold, mildew, and algae can deteriorate your patio materials over time if left unchecked. Our patio cleaning services not only enhance the appearance of your outdoor space but also protect and extend the lifespan of your patio surfaces.
Choosing Lowcountry Soft Wash for your patio cleaning needs in Mt. Pleasant ensures that you receive professional expertise, safe cleaning practices, and outstanding results. If you have more questions or would like to discuss your specific requirements, please don't hesitate to reach out to us. We're here to provide you with the best solutions for maintaining the beauty and cleanliness of your patio.
TIME TO WASH YOUR PROPERTY!
CONTACT OUR MT. PLEASANT PRESSURE WASHING EXPERTS TODAY FOR A FREE ESTIMATE!