Rejuvenate Your Mt. Pleasant Property With Driveway Washing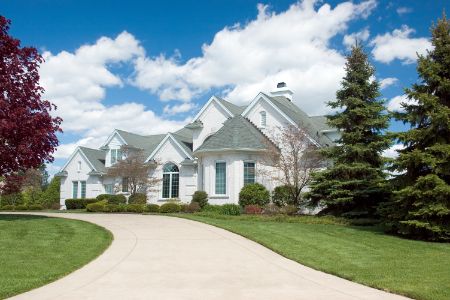 In Mt. Pleasant, driveway washing is essential to maintain the cleanliness and appeal of your property's concrete surfaces. Our expert team specializes in pressure washing services that can transform your driveways and concrete pads, ensuring they look as good as new.
Concrete Pad Cleaning & Paved Surface Washing
Our concrete pad cleaning and paved surface washing services are tailored to meet the specific needs of Mt. Pleasant property owners. Let us help you rejuvenate your outdoor spaces.
If you're in Mt. Pleasant and looking for top-notch driveway washing services, you're in the right place. We understand the unique needs of properties in this area and provide professional pressure washing that removes stains, dirt, and grime, leaving your driveways pristine.
Expert Driveway Washing Techniques
Our pressure washing in Mt. Pleasant is unmatched in quality. We use state-of-the-art equipment and eco-friendly cleaning agents to deliver outstanding results. When you choose us, you're investing in the longevity and visual appeal of your property's concrete surfaces.
When it comes to driveway washing, patio cleaning, house washing, and more, Mt. Pleasant residents trust us for our expertise. We have a proven track record of revitalizing concrete pads and driveways, enhancing curb appeal, and helping properties stand out in this competitive area.
---
Frequently Asked Driveway Washing Questions
Professional driveway washing offers several advantages over DIY methods. Our team has the experience, equipment, and eco-friendly cleaning agents needed to ensure a thorough and effective clean. We also prioritize safety and environmental responsibility, which DIY methods may not guarantee. By choosing us, you save time, achieve better results, and maintain the long-term beauty of your concrete surfaces.
Our Mt. Pleasant driveway washing services stand out due to our commitment to excellence. We understand the local environment and use the latest technology to deliver exceptional results. Our eco-friendly approach ensures that your property not only looks fantastic but also contributes to a cleaner, greener community. When you choose us, you're choosing professionalism, quality, and a long-lasting clean for your driveways and concrete pads.
Ready to learn more? Give us a call today and speak with our experts about driveway washing. We have the experience, knowledge, and tools to deliver top-quality results. We'll truly transform your Mt. Pleasant property! We can't wait to hear from you!
TIME TO WASH YOUR PROPERTY!
CONTACT OUR MT. PLEASANT PRESSURE WASHING EXPERTS TODAY FOR A FREE ESTIMATE!