Soft Washing Historical Charleston Church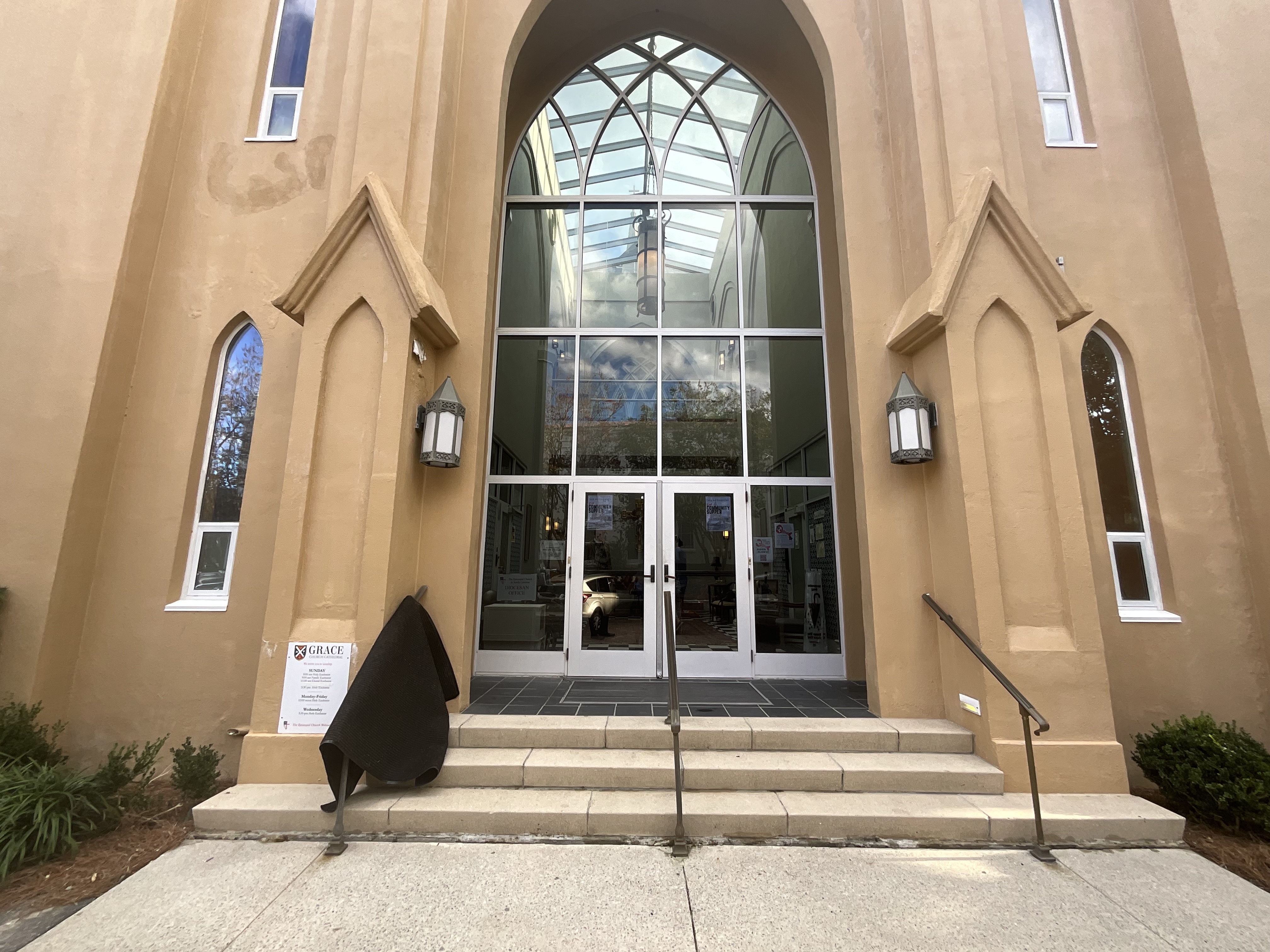 We were requested to bid on the washing on the Grace Church Cathedral in Downtown Charleston, Sc. It was unknown when the last time the church was cleaned and was in desperate need of a good cleaning. After months of due diligence by the staff at the church, We (Lowcountry Soft Wash) was awarded the job. The stucco and windows were covered in dirt, mold, algae and other organic matters. As like in every job Lowcountry Soft Wash does, the first step taken is to do a thorough walk around of the property to assess any potential existing damage and then perform property protection. We taped all lights, electrical outlets and other exterior electronics so not cause any electrical hazards. Using our state of the art proportioning system, we soft washed the exterior of the church focusing on property protection by watering down all the plants, shrubs and grass areas. We applied a pretreatment to the front, side and back steps and sidewalks. We then used a surface cleaner to pressure wash the steps and sidewalks and then applied a post treatment to kill any existing organic growth. Needless to say it came out looking like it was just freshly painted. We thank Grace Church Cathedral for the opportunity to wash their beautfu historic church.
Service provided: Building Washing
Location: Charleston, SC
Project Image Gallery
Client Review
From start to finish, Todd and his team were fantastic. I highly recommend them.
TIME TO WASH YOUR PROPERTY!
CONTACT OUR MT. PLEASANT PRESSURE WASHING EXPERTS TODAY FOR A FREE ESTIMATE!